A few Pictures that inspire me !
I want to ask you if you can follow me also with bloglovin, becaue I heard about the rumour that google reader soon won´t be there anymore .
I really hope that it´s just a rumour, but I ´ll be happy when you follow me with bloglovin!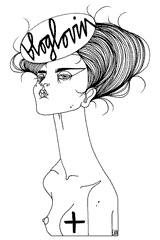 Ein paar Bilder. die mich inspirieren.
Ich möchte euch nochmal bitten mich auch über bloglovin zu folgen, da das Gerücht rumgeht, dass google reader abgeschafft werden soll.
Ich hoffe wirklich, dass es nur ein Gerücht ist. :/
Sandra ♥